Cannabis Distillates
and What Makes Them So Unique
Almost 100% pure, potent, and powerful, THC distillate is a form of cannabis concentrate that is unlike any other we've seen. With impressive versatility, distillates can be consumed in practically any way that appeals to you, making this cannabis experience both personalized and comfortable..
But, before trying this remarkable form of cannabis, it's important to understand exactly what it is, how it's made, and the best precautions to take to have the most enjoyable experience possible.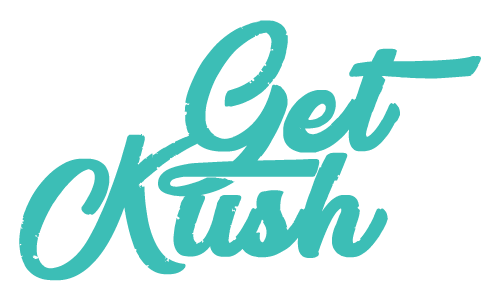 What is Cannabis Distillate?
Cannabis distillate is one of the purest forms of cannabis concentrate on the market. Testing at up to 99% THC, this viscous substance undergoes extreme extraction, filtration, and purification processes to achieve its distinct properties. This combination of purity and potency make distillate oils extremely attractive, and they are quickly becoming one of the most sought-after products in the industry today.
Distillates, in general, are created when a plant is purged of all of its natural oils, compounds, and plant material, leaving behind a sap that contains only one specific cannabinoid. Typically, the chosen compound tends to be THC, though CBD distillates are quite common, too.
The process of creating distillates is not a new one, though utilizing it within the cannabis community is. Borrowed from essential oil techniques, concentrate manufacturers began experimenting with two different distillation processes to create this pure, golden extract. This discovery happened sometime in the late '90s, but cannabis distillate's popularity has only exploded within the past decade.
Cannabis distillates are not only extremely potent, but they're one of the most versatile oils on the market, as well. Dabbing, vaping, using topically, or even as an ingredient within edibles, distillates can be consumed in practically any way that appeals to you.
The Properties of Distillate
Cannabis distillates are not only extremely potent, but they're one of the most versatile oils on the market, as well. Dabbing, vaping, using topically, or even as an ingredient within edibles, distillates can be consumed in practically any way that appeals to you.
Distillates are quite different from other concentrates and extracts in the sense that they do not have a smell—not even when dabbed. This is because the distillate is so pure that it doesn't even contain terpenes. Without terpenes, there is no aroma or flavor profile. However, many distillate producers choose to then add in their own terpenes later, crafting whatever smell they desire.
As was mentioned, the potency of cannabis distillates is incredibly high because only one cannabinoid is isolated. If it is THC, then you will be experiencing one of the purest and most powerful highs of your cannabis career. Because of the average 99% THC level, this type of extract is not recommended for new smokers. It is suggested that only the most experienced cannabis connoisseurs should consume THC distillates, and only those with high tolerances and chronic medical conditions for CBD distillates. Though, the choice is always ultimately up to you.
How Distillates are Made
Cannabis distillates are not only extremely potent, but they're one of the most versatile oils on the market, as well. Dabbing, vaping, using topically, or even as an ingredient within edibles, distillates can be consumed in practically any way that appeals to you.
Making this precious concentrate begins like most extracts do, with a crude oil extraction process where the plant material is destroyed by, typically, a chemical-based solvent like butane. This leaves just the remaining cannabinoids, terpenes, and natural oils behind.
To get rid of these excess substances, the distillate then undergoes a process called winterization. To do this, the remaining extract is taken, mixed with ethanol, and kept in frigid temperatures for up to two days. This cold atmosphere causes the leftover impurities to further separate from the distillate.
Next, the extract must be decarboxylated in order for the THC to be activated and produce intoxicating effects. Decarboxylation refers to the process of heating up your cannabis or cannabis substance to transform the non-psychoactive compound of THCA into THC. This also removes carboxylic acid, which helps to allow our body's cannabinoid receptors to better bind and react to the compounds provided.
Finally, to rid the distillate of any remaining substances other than THC, the concentrate is exposed to specialized vacuum pressure and precise boiling points. This combination allows for careful separation of whatever cannabinoids, terpenes, or impurities may be left.
Best Storing Options
for a Long Shelf Life
THC, CBD, and other cannabis distillates can be left on the shelf for quite a long time btefore you'll notice any changes within structure or consistency. While it is possible to keep it stored for up to a year, it must be preserved in specific environments and treated with care.
.
If you're interested in keeping your distillate stored for a long period of time, it is crucial to keep it in cold, dark places that aren't exposed to too much change in temperature and air moisture. Refrigerators and freezers are recommended, as long as you have your distillate properly labeled to prevent accidental consumption.
.
Don't keep your cannabis distillate in places that do not have a consistent atmosphere. Any changes within the surrounding environment can affect the original structure of your distillate, and phenomena like "auto-buddering" can occur. This makes your concentrate more sugary and solidified, typically caused by extra moisture in the air. It is for this reason and others that vacuum-sealed containers are suggested—not the ones you receive your distillate in.
How to Enjoy Distillates
Distillate can be enjoyed in a multitude of different ways due to its moldable structure and already-activated chemical compounds.
One way you can choose to enjoy THC or CBD distillate is through dabbing or vaping. Both of these methods are easily accomplished through the malleability of distillate's structure and how easily it is handled on a dab tool or within a vape pen. Effects hit nearly instantly, and the lack of terpenes produce little to no smell when exhaled.
It's becoming quite popular for distillates to be used within cannabis edibles, rather than traditional dried marijuana flower. This is mostly due to accessibility, as it is much easier to add a few drops of distillate to your favorite brownie recipe, versus crafting an entire batch of cannabutter. It's important to keep in mind how potent this extract is, and that its effects will be felt even stronger when consumed this way, so always start small and give your treat a chance to metabolize. This can take up to two hours, so be patient before trying more.
Distillates, like cannabis oil, can also be consumed on its own. Placed directly under the tongue, even just one drop of this potent substance can be enough to give you a transformative high.
No matter which way you choose to consume it, make sure you always begin with a small dose, no matter how long you've been smoking. Cannabis distillates' potency is unlike any other, so it's best to be precautionary when trying for the first time and start with only the tiniest drop. Then, move up from there to find your perfect dosage.
Distillates vs. Other Cannabis Products
The Widespread
Benefits
and Uses
The medical benefits of cannabis distillate, especially CBD, is incredibly widespread. With the extremely high concentration of the beneficial compounds, the medicinal properties of both CBD and THC are experienced effectively and strongly.
When consumed, CBD and THC distillates can be incredibly beneficial for the mind. Helpful for overall motivation boosts and positive-thinking, distillates have also been known to assist with various mental and sleep disorders. Whether it be insomnia or PTSD-related symptoms, distillates can help with it all.
Cannabis distillate is a form of concentrate, and though it looks fairly similar to other extracts, its potency still remains unmatched. Concentrates like shatter, budder, or live resin cannot be applied topically or under the tongue as distillate can and so often is. Also, most other concentrates are filled with terpenes, having distinct and noticeable aromas and flavor profiles—unlike distillate, who is void of terpenes altogether.
It is important to note, however, that because distillates focus on only one compound versus the combination of a few, effects will be less well-rounded than usual. For example, while you may experience both lessened anxiety and pain relief when consuming cannabis regularly, just having THC distillate on its own could potentially increase anxiety. This is because CBD is great for nervousness and THC is great for pain relief, so just experiencing one can affect the overall balance you may be used to.
Possible Side Effects
of Cannabis
Distillate
As was discussed, these distillates are not for new, inexperienced consumers. This is due to their high potency and concentration of THC or CBD which can cause an intense experience for those who may be unprepared.
Some side effects that can come from cannabis distillates tend to be general anxiety or discomfort, stomach pain or nausea, dizziness, and possible vomiting. However, these side effects can easily be avoided with proper dosing and research on the product you're about to enjoy. Though powerful, it's easy to have a great experience as long as you do not consume more than your body is okay with.
If the time comes that you accidentally do consume too much cannabis distillate, the best way to combat it is through eating food, drinking water, taking a shower, or even having a nap. All of these relatively simple things have the potential to give your body the normalcy it desires to sober you up and calm you down.
The Most Unique
Concentrate Available
Whether you're looking for pure CBD distillate, a distillate vape pen, or some THC distillate for dabbing, you shouldn't have too much issue finding what you need inside your local dispensary. Typically, you can choose from distillate cartridges, syringes, and silicon containers of distillate reminiscent of regular wax. The prices of these products all vary depending on where you live, but a gram of cannabis distillate usually will run around $60.
If you can't find what you need at your local marijuana dispensary, try online! Online weed dispensaries like Get Kush provide a huge selection of cannabis products right at your fingertips. With this, you always have access to your perfect concentrate.
As one of the most novel and pure concentrates available on the cannabis market today, it's hard not to be intrigued. While it is important to be cautious when trying distillates and always start small, you shouldn't be afraid of them! Distillates are truly like no other cannabis product, and its purity is something that every cannabis consumer should experience.
Start small, consume slow, and enjoy the various medicinal and recreational benefits that cannabis distillates can provide.